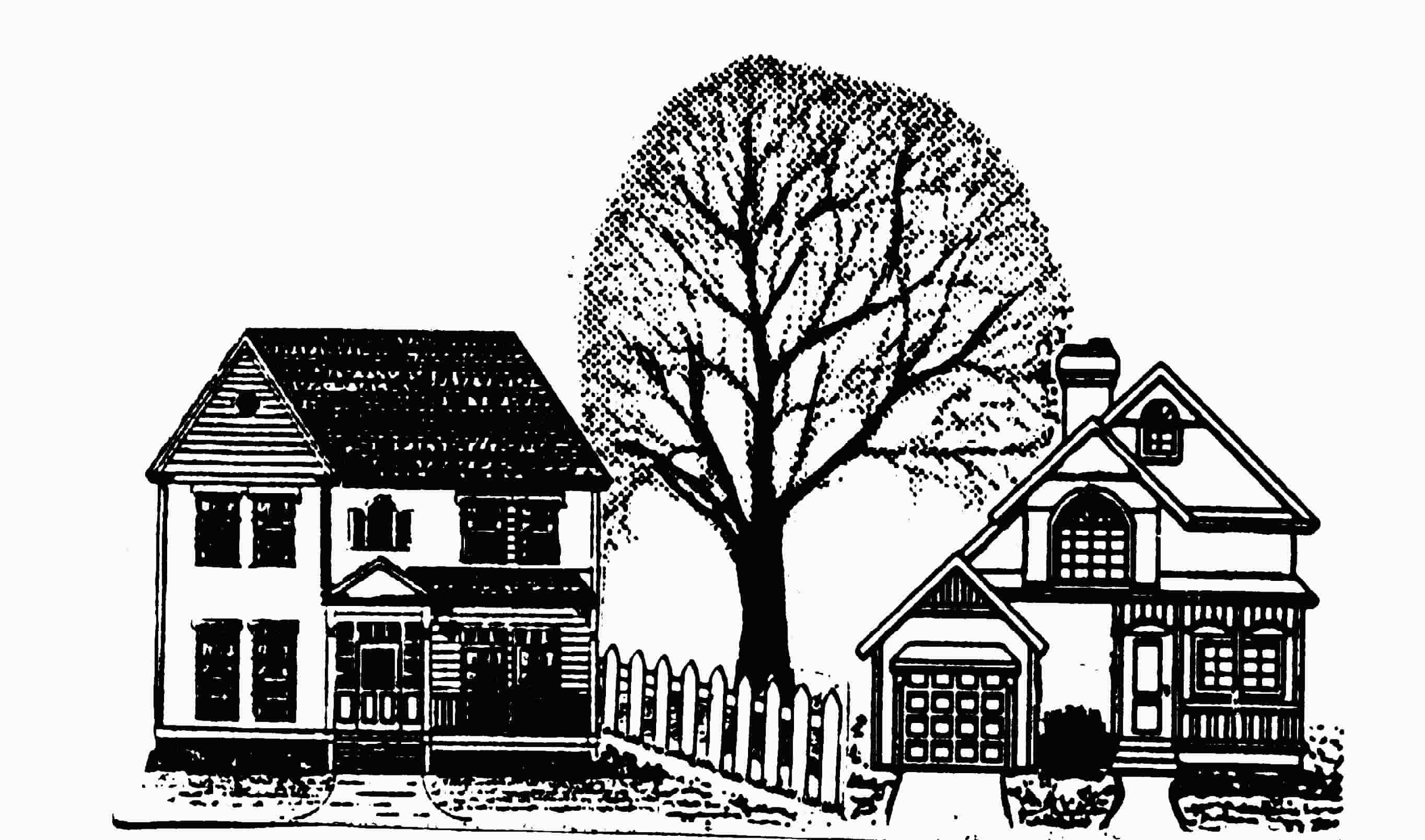 Over the Fence
News for Neighbors
from ARLINGTON HEIGHTS CIVIC ASSOCIATION
July 2001
http://www.geocities.com/ahcawebsite
Special Meeting, July 10 - Columbia Pike
Please join us Tuesday, July 10, at 7:00 pm at Patrick Henry School to review the Phase 3 plans, including extensive drawings, for the Columbia Pike Initiative. Tim Lynch of Columbia Pike Revitalization Organization (CPRO) and County staff will meet with AHCA and our neighbors from Columbia Heights, Douglas Park, and Penrose. Phase 3 is the last step before consideration of the Master Plan by County commissions and the County Board this fall.

Membership Meeting Tuesday, July 17
by Jay Jacob Wind <jay.wind@att.net>
AHCA's quarterly membership meeting Tuesday, July 17 at 7:30 pm is at Patrick Henry Elementary School. We hope to see you there! The agenda includes:
Arlington County Police Department representatives
Arlington County Fair president Paul Showalter
By-laws amendment proposed by Wyatt Weber: "Before the association moves forward and begins to set forth a process that could result in said changes (this includes studies), that at least 51% of the block or blocks involved sign off in favor first"
Neighborhood Conservation Plan update (see page 3)
Neighborhood Conservation representative - fill vacancy
South Garfield Park grant proposal - volunteers needed
Naming Pike Park for Lutrell Parker (see page 3)
Assault and Robbery on 2nd Street
by David Davis <ddavis0505@aol.com>
On Tuesday, June 26, around 11:00 pm, a woman walking on South 2nd Street near TJ was attacked from behind, pushed to the ground, and had her purse ripped from her arm. Her knees were bloodied from the fall, and she was shaken up and ran down Irving Street screaming for help. Neighbors poured out of their homes to see what the problem was and if they could help. Literally 20 people were making calls on cell phones and helping her with the police. The victim was not a native English speaker and, for good reason, she was upset. She described her attacker as a young black male, short, thin, and dressed in a tank top and shorts. He ran towards Fillmore Street after the attack. Police emergency vehicles and K9 units responded quickly to the scene.
I hate that this could happen in our neighborhood, but I was pleased with the response from our neighbors.
Arlington Police assigned the case to Detective Viet Nguyen (703-228-7402). No arrest has yet been made.
On Sunday, June 3, in the pre-dawn hours, someone spray-painted gang graffiti on two cars and a restaurant in our neighborhood and elsewhere in Arlington as well. Police have arrested suspects in this case.
On Wednesday, May 31, at about 4:30 p.m., a woman was robbed at gunpoint in the parking lot of the Arlington Career Center. The assailant stole her purse and fled.
AHCA invited Police representatives to our meeting on July 17 to discuss how to reduce the risk of such incidents in our neighborhood, to advise us on personal safety, and to explain the County's efforts to control gang activity.
Arts / Jazz Festival, Saturday, July 14
Please join us Saturday, July 14, at Pike Park (in front of Eckerd Drug) for the Columbia Pike Arts Fair (2 pm) and Jazz Festival (7:30 pm) with The Nicki Gonzalez Band.

2001 Community Calendar
Tuesday, July 10, 7:00 pm Columbia Pike Meeting
Saturday, July 14, 2:00 pm Columbia Pike Arts Fair
7:30 pm Nicki Gonzalez Band Concert at Pike Park
Tuesday, July 17, 7:30 pm AHCA Meeting
Thursday-Sunday, August 16-19 County Fair at TJ
Tuesday, October 16, 7:30 pm AHCA Meeting
Sunday, October 28, 2:00 pm Kids' Hallowe'en Party
Saturday, December 14, 4:30 pm Holiday Caroling
Tuesday, January 22, 2002, 7:30 pm AHCA Meeting

Let There Be Light! (and Construction)
At 2nd Street and South Glebe Road, Arlington County finished installing a new, long-awaited stoplight on June 8.
On Highland Street, just north of 2nd Street, the County installed a new streetlight on June 18. AHCA requested both lights.
On 6th Street, sewer-line work should be done by the mid-July, according to Carlos Contreras, construction manager for Arlington County. Mr. Contreras frequently updates AHCA on the contractors' progress and keeps neighbors informed throughout each stage. The County plans to repave 6th Street in August, once the excavation is compete. County project manager is Mark Kelani.
On 7th Street, Fischel Construction dug up two sidewalk panels for access boxes to the buried fiber optic tube. We asked them to notify neighbors before future digs.
Virginia Department of Transportation is currently re-paving Route 50 between Glebe Road and Washington Boulevard.
At 6th Street and South Garfield, Arlington County Public Works and Traffic Engineering painted the controversial crosswalk after an inspection under the Safe Routes to Schools Program.
See our web site for records of all written correspondence.

Neighborhood Day -- A Success!
by Joan Gill, Social Chair
For making our flotilla in Arlington's Neighborhood Day parade a success on May 12, I want to thank my great crew:
Mike Webb - for sponsoring Arlington Heights
Gus Moshos - who supplied the flatbed and truck
Bob Dannemiller - who drove the truck and diligently watched over the kids riding the float
Jay Vennett - for overall support throughout the day and the Vennett family and their young neighbors for riding on the float
Dave, Sarah, and Kevin (Mr. Balloon Man) Reidy - for decorating the float and cars
Patti Rosensteel - for driving her Chrysler Sebring
John & Stephanie Raffetto -driving their 1966 Mustang
Bob & Sue Spengler - driving their 1961 Oldsmobile
Bryan Sieling - for creating the Arlington Heights "houses" and for assembling the float
The Jackson Family for walking in the parade and riding on the float
And, finally, to my wonderful husband Jim who worked with me for many hours before, during and after the parade (and who let me drive his convertible)!
That same day, neighbors volunteered their time at the Columbia Pike Blues Festival. Thanks to: David Davis, Carole Lieber, Kimberly Sumner, Jay Vennett, and Jay Wind. Great job, neighbors!

Beginning Friday, June 8, Channel 31 airs coverage of the 2001 Arlington Neighborhood Day events. Watch for one of the best entries in the Neighborhood Day parade -- our own Arlington Heights float, cars, and neighbors!


Neighbors Make Money and Friends
by Amy Vennett, Yard Sale Organizer

On Saturday, May 19, six households got together in the Arlington Heights Park at the corner of South Irving and South 9th Streets for a great yard sale. The event got off to a slow start, due to a much-needed rain. However, sales were brisk; great items were traded between neighbors; and new friends were made. Be on the lookout for another sale, possibly in October.

Welcome to the Neighborhood!
Patrick Routh Bullington-McGuire, born May 30 to Patricia and Richard Bullington-McGuire of South Jackson Street
Aaron Dean Clemons, born May 29 to Lisette and Dean Clemons of 6th Street South
Daniel Vincent, born May 26 to Holly and Jim Jewell of South Hudson Street
Samuel Robert Kilmer, born to Jerome and Beverly Ann Kilmer in Yangon, Myanmar, first grandchild of Flora and Samuel Keller of South Garfield Street

Volunteer Opportunities
AHCA needs a Neighborhood Conservation Program representative to work with Jim Gill (703-685-1760, jgill@erols.com).
Contact Karen Laake <klaake@qualcomm.com> or Kenneth Nagle <enneth.nagle@ey.com> to help to write the Small Parks Program grant application, due September 30, for a neighborhood park at Garfield and Route 50.

Arlington County Fair
by Joan Gill, Social Chair
The Arlington County Fair is August 16-19 at Thomas Jefferson Community Center. Again, this year, AHCA has a table at the Fair. We encourage as many neighbors as possible to spend an hour or two meeting fair-goers and telling them about the Arlington Heights neighborhood. To volunteer to represent our neighborhood, please contact Joan Gill (703-685-1760, jgill@erols.com).

Membership Update
by Bob Dannemiller, Treasurer
We currently have 58 individuals/families and two businesses who are paid members. This is well short of our goals for the year. Please consider joining AHCA! A membership form appears in this issue of Over the Fence.
Send your $10 dues with your name and address to AHCA, c/o Bob Dannemiller, 215 South Ivy Street, Arlington VA 22204.

AHCA Officers for 2001
President Jay Jacob Wind (703-920-5193)
1st Vice President James (Jay) Vennett (703-920-1832)
2nd Vice President Pat Rosensteel (703-979-4555)
Treasurer Bob Dannemiller (703-685-3795)
Secretary Betty Siegel (703-892-1959)
Civic Federation delegates Carole Lieber (703-892-0362), David Davis, Keith Whyte, Jay Wind; alternates Rich Bolczak, Alessio Evangelista, Bob Giovanni, Stacey Whyte
Neighborhood Conservation Jim Gill (703-685-1760)
Newsletter Shannon Rudisill (703-521-4957)
Newsletter Distribution Bahar Hess (703-521-8528)
Pedestrian Safety Sharon Kinsman (703-892-1472), Jon Hansen, Kimberly Sumner, Jay Vennett
Social Joan Gill (703-685-1760)
Social Action Lydia Nuñez (703-979-7499)
Traffic Mike Braton, Tim Dickson, Jon Hansen, Doug Norton, Doris Murray, Karl Schwartz, Bryan Sieling

Next Newsletter - September 2001:
For our September edition, e-mail articles by August 31 to Shannon Rudisill (jmg_slr@hotmail.com) or call 703-521-4957.

Neighborhood Conservation News
by Jim Gill <jgill@erols.com>
At its June 14 meeting, Arlington's Neighborhood Conservation Advisory Committee (NCAC) voted to recommend to the County Board to fund our request for curbs, gutters, sidewalk, and Carlyle lights on South Highland Street between 2nd and 6th Streets. This project awaits County Board approval.
AHCA has eight more projects awaiting NCAC review:
Carlyle lights on 2nd Street from Glebe to Fillmore, on 1st Road from Glebe to Old Glebe Road, and on Old Glebe from 1st Road to 2nd Street
Carlyle lights on 6th Street from Glebe to Walter Reed, and on Garfield Street from 6th to 7th Street
Curbs, gutters, and Carlyle lights on Garfield from Arlington Boulevard to 2nd
Curbs, gutters, sidewalks, and Carlyle lights on Fenwick from Arlington Boulevard to 2nd
Curbs, gutters, and Carlyle lights on Irving from Arlington Boulevard to 2nd
Carlyle lights on Ivy from 7th to 9th Street, on 9th from Glebe to Irving, and on the 900 block of Irving
Carlyle lights on Highland from 7th to Columbia Pike
Carlyle lights on 5th Street from Glebe to Jackson, and on Jackson from 5th to 6th. (We should consider curbs, gutters, and sidewalks for this block of Jackson )
County staff also announced plans to use Missing Link funds to complete smaller sidewalk projects:
Done: Sidewalk at the northwest corner of South Irving and 6th Streets.
To do: Sidewalk at the north end of South Hudson Street, just south of Arlington Boulevard
To do: Sidewalk around the northwest corner of South Jackson and 5th Streets (the ornate garden)
To do: Sidewalk at the northeast corner of South Ivy and 7th Streets
This summer, AHCA completes its revised NC plan. The revised draft plan is now on our web site. We review the draft at our meeting on July 17. To have an updated NC plan means additional points for our projects and improved likelihood for their approval. Please review the draft before our meeting so we can approve it on July 17.
WE CLEAN AND PAINT HOUSES AND APARTMENTS
LAWN SERVICES DRYER VENTS a specialty


Area-Wide Duct Cleaning
Deon Lewis
703-863-1652
County Board Defers Naming Pike Park
by Jay Jacob Wind <jay.wind@att.net>
On Saturday, June 30, Arlington County Board deferred the naming of Pike Park.
Board member Charles Monroe asked that a naming in honor of the late Lutrell Parker, be considered.
AHCA discusses this name on July 17. Lutrell Parker was one of the names on the ballot last July 21. The name received only a couple of votes. The most popular name was Pike Park.

Cats and Dogs
by Jay Jacob Wind
In May, Freddie the Cat disappeared from Leslie Winik's house on South Ivy Street. Leslie used our e-mail list, door-to-door posters, and signpost trying to find Freddie. Eventually, after six days, he came home on his own, dirty and hungry, but sweet as ever.
In June, a very affectionate and hungry, full-grown, tiger-striped cat followed another neighbor home on June 19. If it's your cat, or if you lose or find an animal, or in case of a dead animal, contact Arlington Animal Welfare League (703-931-9241).
Every cat and dog should wear an identification collar. I think outdoor cats should also to wear bells on their collars to warn potential prey. Who should bell the cat? You should!

Let's Beautify Our Neighborhood
by Jay Jacob Wind
I want our neighborhood to look beautiful all year long. We have some beautiful yards and gardens, but we also have some unsightly yards. Backyards count, too. Overgrown grass and weeds are Arlington County code violations, but more important, they're not neighborly. Please keep grass to less than one foot high.
Our neighborhood's code inspector is Wilfredo Saavedra (703-228-3232). Other code violations include peeling paint, broken windows, falling eaves or shutters, and unlicensed or unregistered vehicles.
For large trash pick-ups, call Arlington County Solid Waste(703-228-6570) any Thursday before 4 pm for a pickup on Friday. Every other Friday, the County brush truck picks up branches and brush. Brush pick-up is free, but you must call by the day before. For appliances like air conditioners or washing machines, County charges $30 for a special pick-up. The County appliance disposal truck picks up on the other Fridays. Please don't leave large wastes or other trash in front of your house before 5 pm on Thursdays.
To discuss neighborhood concerns, find lost cats, announce births, sell couches, or ask questions, join our e-mail list.. Send a message to AHCA-SUBSCRIBE@YAHOOGROUPS.COM
Town Car Repair, Inc.
301 South Glebe Road Arlington VA 22204
703-920-7887
landscaped extensively outside and renovated inside
Full automotive Service Center
Virginia Safety and Emissions inspections
Monday-Friday 8 am - 6 pm
Saturday 8 am - 2 pm

A Beautiful Garden Tour
by Joan Gill <jgill@erols.com>
Wow! I am still marveling over the gardens shown on Arlington Heights Garden tour on Saturday, June 23. No doubt these gardens are among the prettiest spots in Arlington County!
I thank everyone who participated in a somewhat soggy, although rain-free, morning stroll through the neighborhood, and I am sure you picked up some wonderful ideas. I especially want to thank our neighbors who welcomed us to their gardens:
Phil Mackall - for showing us his amazing garden that keeps inviting you to explore its tranquil and beautiful passages
Pattie DeLoatche - for her enthusiasm that would inspire even the green-thumb-challenged to don a pair of garden gloves and for giving us a step-by-step lesson in how to transform an ordinary yard into the extraordinary
John and Rebecca Mashaw - for making us feel like we stepped into the pages of Southern Living magazine
Megan Booth - who showed us a true work of art by combining her new, colorful garden with stunning architectural and mosaic pieces
Lola and Mark Lombard - who shared with us their charming and cozy garden hide-away and told us stories about how they took a bare plot of ground and turned it into a place that says "Welcome Friends"
Sue Burgess - who treated us to her own creation of a fabulous terraced garden and patio with a burst of perennial and annual colors
Josie Schwalm - whose lovely terraced garden and patio are filled with cool colors and shady trees that provide a true oasis on hot summer days.


I wish that all Arlington Heights residents could have been with us to meet our gardeners and to see some of these beautiful places in our neighborhood. Make a note to join us for the 6th Annual Arlington Heights Garden Tour, coming the summer of 2002! Happy Gardening!

Open To Everyone
Monday-Saturday 9 am-9 pm
Sunday 10 am-8 pm

Northern Virginia's Only Co-op Grocery
1041 South Edgewood Street, Arlington, VA 22204
Phone 703-521-2667 Fax 703-553-0739
arlcoop@aol.com
http://members.aol.com/arlcoop
Neighborhood Real Estate Market Trends as of June 1, 2001
by Casey O'Neal, RE/MAX Horizons <casey@caseyoneal.com>

Sales in Arlington Heights and Penrose to date this year have been consistent with Arlington County and local area real estate market. There is continued strong demand from buyers and an inadequate supply of homes for sale. The chart on the opposite page is a snapshot of activity in the neighborhood showing five homes for sale with an average price of $317,905, 3 homes pending settlement with an average price of $299,333, and 19 homes sold since 1/1/01 with and average sales price of $241,647. This data includes sales of detached homes, townhouses, and duplexes from the MRIS data base (Realtors MLS system).

If you are curious about properties for sale in Virginia, Maryland, or DC, visit our website and go to "Instant Home Search," which links to the current active listings of every real estate company.


Whirlwind Relocation Made Easy!

Dear Neighbors,

Here is a true story to let you know that we can help anyone whom you refer to our team in need of professional real estate service.

Carol was referred to us by Sally who is a past client. She is a government employee being transferred to Crystal City

from California. She was here on a short house-hunting trip. After viewing a home at a Sunday Open House, she called us to represent her in acquiring this property. We met with Carol the next day to see her property of choice and to look at some other houses within her parameters just for comparison. She liked the one that she had seen the prior day the best, and we soon learned that two other contracts were being presented on this property. We had to act quickly so we referred her to one of our preferred lenders and she was pre-approved that day in our office over the phone.

While there were three offers on the home, the owner favored Carol's offer if she agreed to put 20% down payment instead of 10%. Carol agreed and we lined up a home inspection. Within days, we were able to complete a home inspection, get the details of financing in place, and help her with the myriad details that are part of relocating. Besides being concerned with moving her household goods she also had two dogs and a horse. She was able to return to California to wrap up her job there, confident that we were tending to all the details of her transaction here.

Her trip back to Virginia went smoothly, even though in addition to her household goods, she shipped her car and her horse! (Thanks to Karen for that referral). Since the home appraised at the sales price, we were able to get the lender to restructure the financing prior to settlement with just a 10% down payment for Carol. She now walks to work and her horse boards twelve miles from her home.

Looking for straight-shooting product information when shopping for an appliance?

ApplianceAdvisor.com offers appliance industry information online. There are plenty of links to consumer review sites such as Consumer Reports and epinions.com; appliance portals such as appliance.com; and home advice sites such as eHow and Appliance411. There are also links to the Web sites of dozens of appliance companies. Yet the best part of the site for consumers are the reviews of about three dozen Web sites that either provide online appliance shopping, reviews, or other information.

For example, let's say you want to buy a used appliance to save money, and you come across an oven with an obscure brand name. You can probably find the brand on ApplianceAdvisor's "brand-advisor." Got a question about the oven? The phone number of the company is listed. If the company was bought or sold, the name of the parent company is listed also. Other features of the site include industry acquisitions, key hires and job listings in the appliance business. Check it out: www.ApplianceAdvisor.com





The Judi Finney/Casey O'Neal Team, RE/MAX Horizons
703-824-4986
www.HomeSaleAdvisor.com
Residents and Specialists in the 22204 ZIP code in Arlington
Arlington Heights and Penrose Real Estate Listings and Sales as of June 1, 2001
compiled by Casey O'Neal, RE/MAX Horizons <casey@caseyoneal.com>
Address
Listed price
Sold for
BR
FB
HB
Lot
Age
Days listed
Contract
Settled
Subsidy
9 Active Listings:
Avg $317,905
3114 2nd St S
$319,900
3
2
0
6900
61
0
18-Mar-01
3240 6th St S
$259,900
2
1
0
4944
63
3
20-May-01
820 Veitch St S
$499,999
5
3
1
5825
8
9
24-May-01
415 Adams St S
$287,500
3
3
5500
71
212 Edgewood St S
$249,900
3
1
0
4200
25
65
301 Garfield St S
$275,000
3
2
1
5787
61
0
2313 9th St S
$299,950
3
3
1
1617
21
31
2500 6th St S
$319,500
6
3
5282
29
16
608 Wayne St S
$349,500
3
2
1
6617
36
2
3 Pending Listings:
Avg $299,333
127 Highland St S
$339,500
3
3
0
11930
71
2
29-Apr-01
07-Jun-01
137 Garfield St S
$289,000
3
1
1
6048
51
10
07-May-01
14-Jun-01
3001 6th St S
$269,500
3
2
5306
52
5
22-May-01
16-Jul-01
19 Sales:
Avg $238,895
$241,647
302 Highland St S
$235,000
$240,000
3
2
5500
76
6
13-Jan-01
15-Feb-01
109 Irving St S
$319,900
$315,000
3
1
1
6405
50
40
17-Jan-01
28-Feb-01
$5,000
834 Highland St S
$155,000
$155,000
2
1
2500
62
6
06-Feb-01
28-Feb-01
832 Highland St S
$155,000
$160,100
2
1
2500
62
0
12-Feb-01
28-Feb-01
838 Highland St S
$155,000
$155,000
2
1
2500
62
0
13-Feb-01
28-Feb-01
113 Hudson St S
$369,900
$375,000
3
1
1
6100
44
15
15-Feb-01
31-Mar-01
205 Court House Rd S
$159,900
$163,000
2
1
2500
62
0
23-Feb-01
10-Mar-01
119 Garfield St S
$220,000
$226,000
2
1
9348
77
3
05-Mar-01
30-Mar-01
844 Highland St S
$157,500
$157,500
2
1
2225
62
0
05-Mar-01
29-Mar-01
128 Wise St S
$204,900
$204,900
3
3
768
13
6
15-Mar-01
13-Apr-01
809 Wayne St S
$299,900
$305,000
3
2
0
6293
73
3
19-Mar-01
10-Apr-01
2910 2nd St S
$275,000
$285,000
4
2
4988
52
2
30-Mar-01
30-Apr-01
$250
407 Wayne St S
$145,000
$140,000
2
1
2750
61
1
30-Mar-01
27-Apr-01
2341 9th St S
$334,700
$329,800
4
3
1
1866
21
2
05-Apr-01
26-Apr-01
96 Wise St S
$219,500
$219,500
2
2
1
857
13
4
06-Apr-01
18-May-01
3201 5th St S
$389,900
$410,500
3
2
1
7611
62
7
10-Apr-01
27-Apr-01
404 Adams St S
$309,900
$317,000
4
2
5500
81
3
27-Apr-01
31-May-01
2220 2nd St S
$225,000
$225,000
3
2
1
3042
30
6
03-May-01
25-May-01
413 Veitch St S
$208,000
$208,000
2
1
2750
59
0
21-May-01
24-May-01

On average, properties sold for 101.1 5% of listed price.
© 2000 Metropolitan Regional Information Systems Inc. Information is believed to be accurate, but should not be relied upon without verification.
Call 703-920-5589

or 703-920-7795

fax 703-920-7796

Mom's Pizza Restaurant

Westmont Shopping Center • 3255 Columbia Pike • Arlington, VA 22204

Fine Italian and Greek Cuisine • Family Restaurant • SALAD BAR with 40 different items

Now Open for Breakfast • Mon-Fri 7 am-11 am • Sat-Sun 9 am-12 noon

Lunch & Dinner • Mon-Thu 11 am-1 pm • Fri 11 am-3 am

Sat 12 noon-3 am • Sun 12 noon-12 midnight

Free Delivery • Mon-Sat 11 am-12:30 am • Sun 11 am-11:30 am

For discount coupons, visit our website • www.momspizzarestaurant.com

We accept credit cards and business charge accounts
Join Arlington Heights Civic Association for 2001

Send membership payments to AHCA, c/o Bob Dannemiller, Treasurer, 215 South Ivy Street, Arlington VA 22204-1841




Business or family _____________________________________________________________________________________________________


Children's names _____________________________________________________________________________________________________


Address _____________________________________________________________________________________________________


City, State, ZIP ________________________________________________________________________________ [__] Arlington VA 22204


Work phone ____________________________________________ Home phone ___________________________________________


E-mail address ___________________________________________________________________ Add me to AHCA@YahooGroups.Com


[__] Enclosed is $10.00 for FAMILY membership [__] Enclosed is $20.00 for BUSINESS membership

[__] Enclosed is an additional donation of $________ Membership year is January to December.
RENT*A*KID -- Hire our neighborhood's young entrepreneurs!

Codes: A=Lawns and Leaves B=Baby Sitting C=Pet/plant Sitting D=Odd Jobs/Errands E=House Sitting F=Snow Shoveling

• Danielle Cook (703-279-3227) C
• Caitlin Dykema (703-527-0624): BC
• Juan Martinez (703-920-9165) A
• Jeff Parry (703-920-7521) C
• David Rivera (703-521-8318) ACDEF
• Cami Roa (703-486-0992) BC (cats only)
• Julianna Wind (703-920-5193) BCE
• Paul Wind (703-920-5193) ABCDEF
• Rosalie Wind (703-920-5193) CE