First Blooming Dogwood of Spring
February 24, 2017
South Irving Street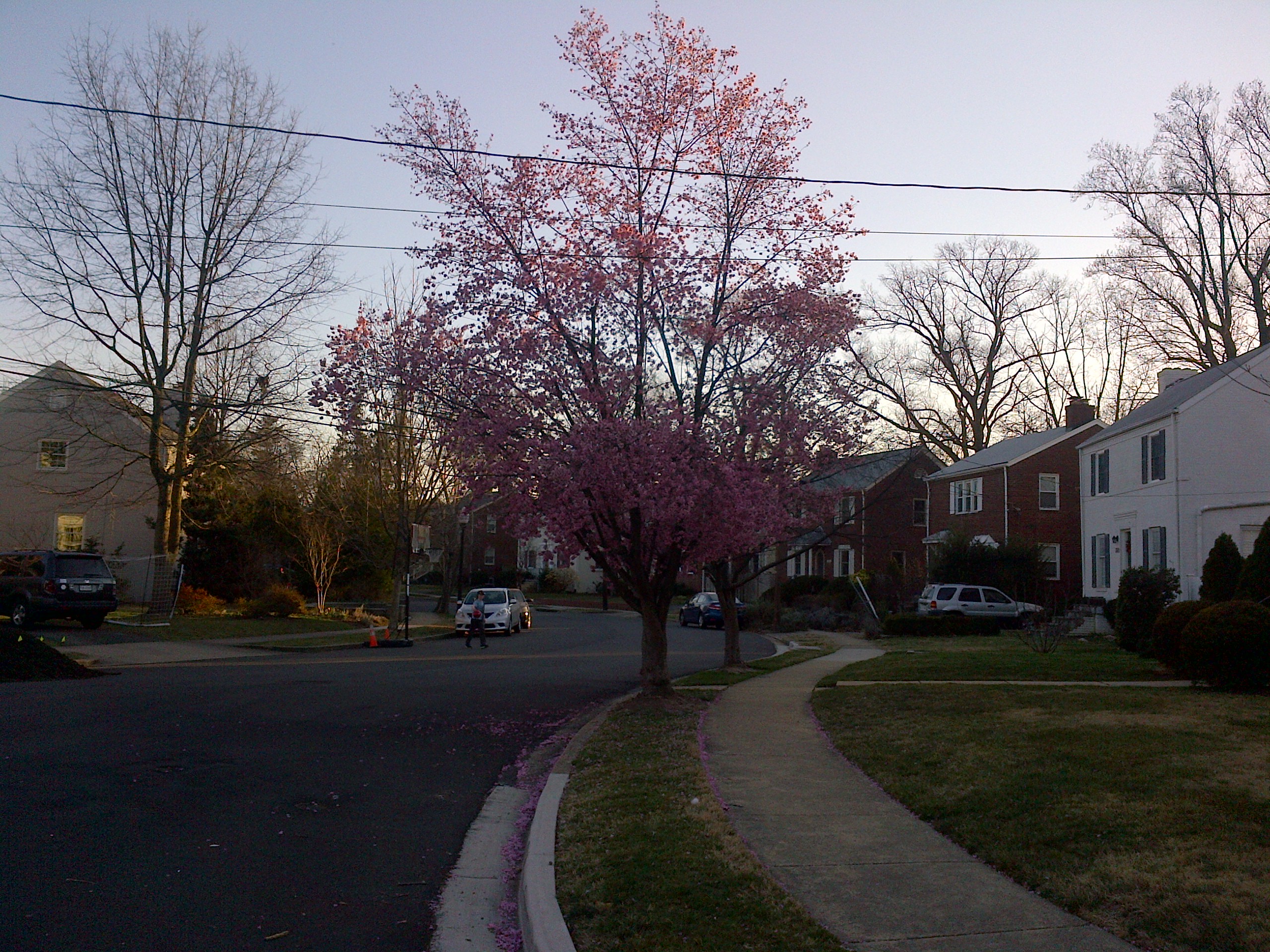 First Azalea of Spring
February 24, 2017
123 South Glebe Road, on the Glebe Road side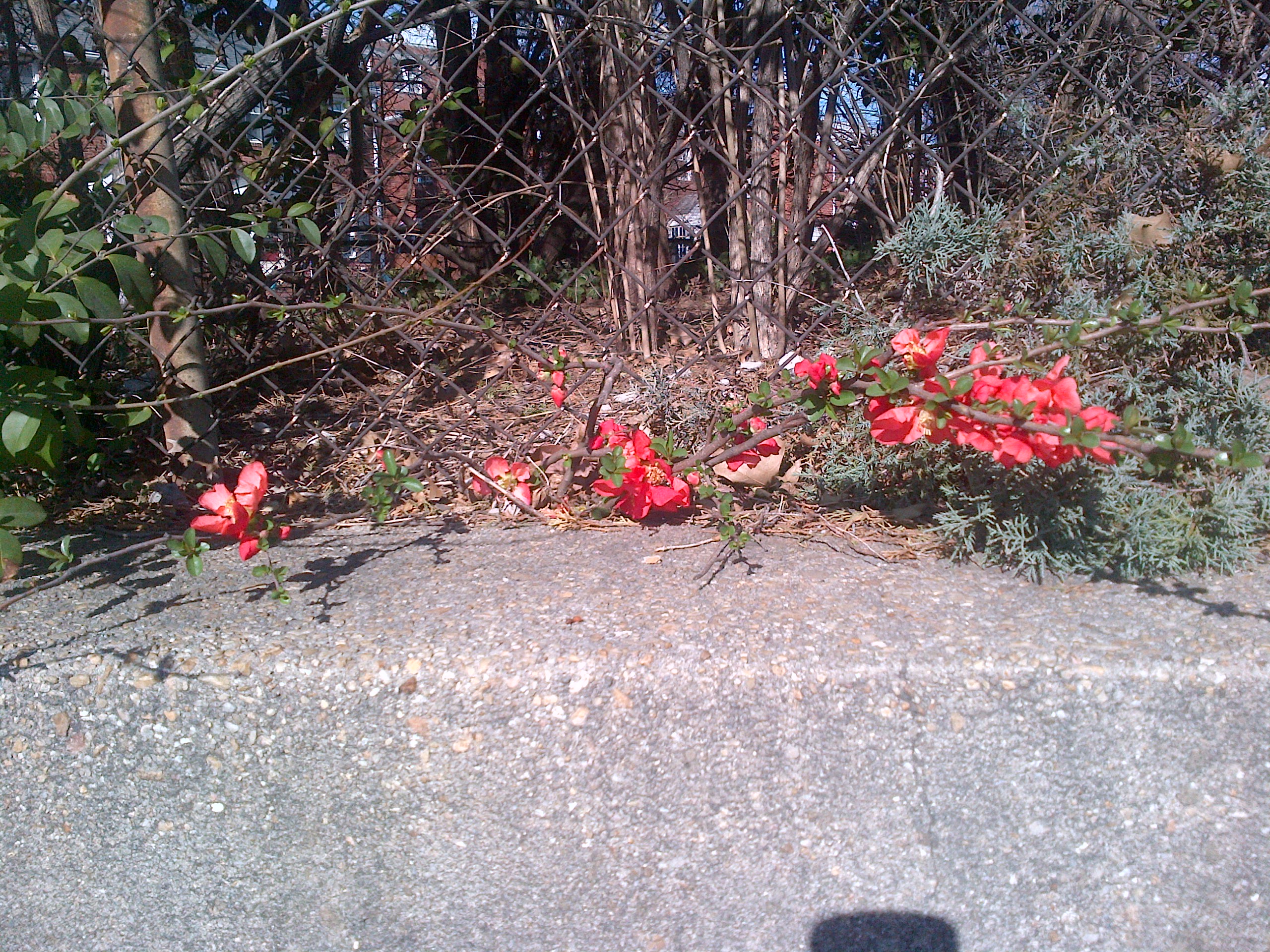 First Crocus of Spring
February 7, 2017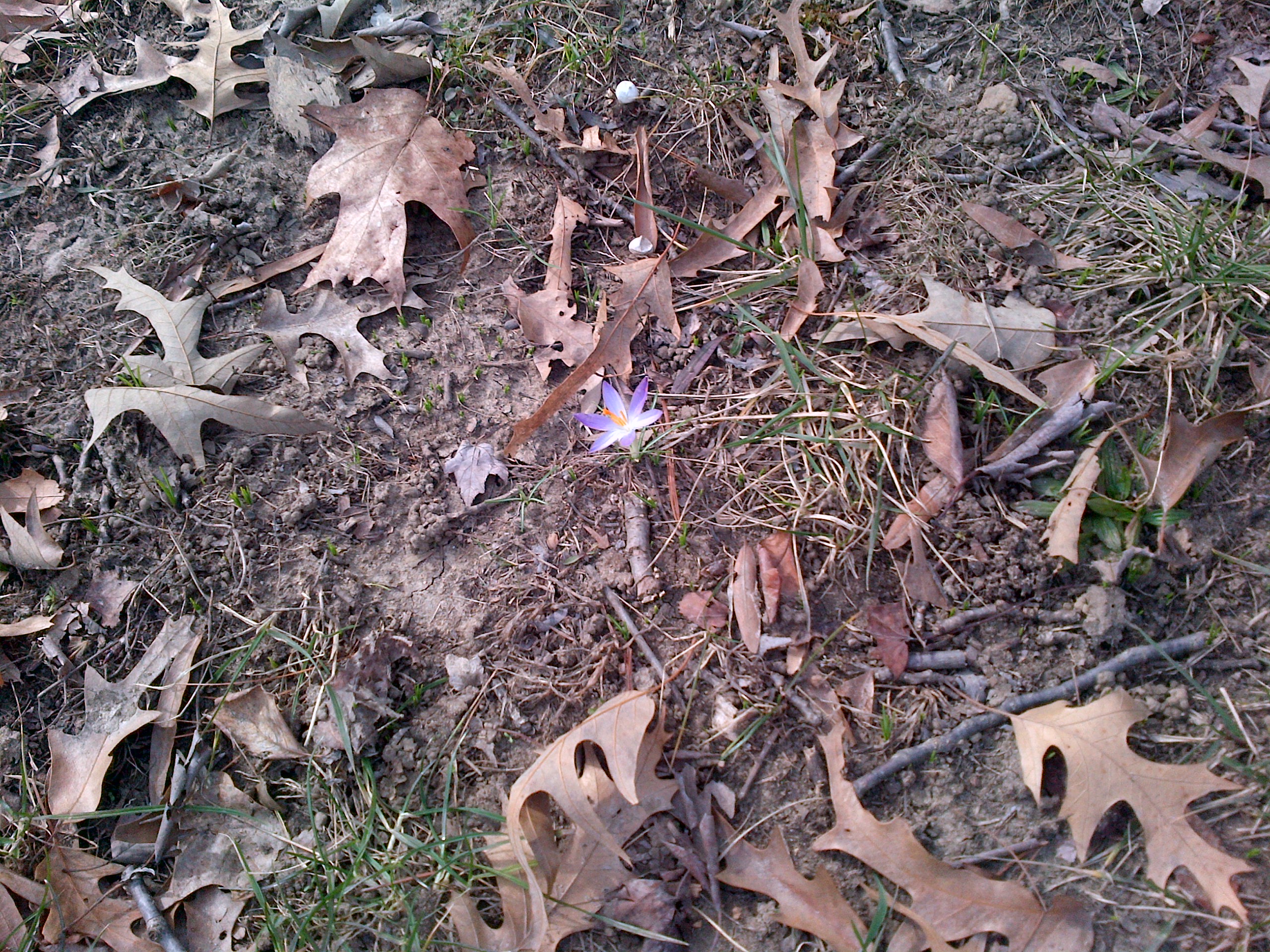 Dear Neighbors:
Thanks to all who attended our quarterly Civic Association meeting on February 7. Here's a summary:
A neighbor took the initiative on the puzzling mail delivery issues. At the meeting, she described her interactions with Rep. Don Beyer's office about the mail issue, and how she started arrangements for him or a representative from his office to participate in our next quarterly meeting. Thank you!
We discussed the recent flurry of surveys and road markings around the neighborhood. For example, a neighbor noticed all manner of spray painted lines at South 7th and Garfield to South Highland, apparently marking for gas, water, sewer, fiber optic cable, etc., along with red plastic ties around trees, utility poles and light fixtures. Through some research, she learned that the architect that Arlington Public Schools recently hired for renovation work at the Career Center ordered a complete survey of the entire site, along with adjacent right-of-ways along 7th, 9th, Highland and S. Walter Reed, and 15 feet beyond the right-of-ways (i.e., residents' front yards).
We also learned that Arlington Public Schools has begun looking at sites for a fourth comprehensive high school. One proposed site is the Career Center.
The County Board will consider renewal of Arlington Cinema & Draft House's live entertainment use permit at the Feb. 25 County Board meeting. You can weigh in by commenting online, emailing the County Board and/or speaking at its Feb. 25 meeting. See https://countyboard.arlingtonva.us/meetings/speaking-procedures
Finally, I am pleased to announce our new and returning civic association officers:
Evan Farley was elected AHCA's new First Vice President. We welcome him onto AHCA's Executive Committee.
Scott Winn was re-elected AHCA's Treasurer. We're glad he's staying on as our well of institutional knowledge, neighborhood perspective, and all-around good counsel.

AHCA Secretary Susannah Keefe has served AHCA well for over a year, but opted not to stand for election again due to business and family commitments. (Darn! But we understand). Therefore, we still welcome nominations for civic association secretary.

President too. I've enjoyed serving as AHCA's president, but have considerably less time to devote to civic duties than I had the first year. In the absence of other candidates, I accepted re-nomination and was re-elected. I'm ready to pass the baton, but until we elect a new president, I won't leave AHCA without one, and I shall continue to serve as best I can. Feel free to contact me or any of the officers if you're even a little curious about the role and would like to learn more about what it entails.
See the first crocus of spring above on AHCA's homepage. Thanks to our webmaster Jay Jacob Wind for posting that photo yesterday.
A neighborhood Facebook page is in the works too, thanks to our newsletter editor, Claudia Winkler.
Thank you
Molly Calkins, president
AHCA welcomes our new Social Chair, Kristy Kelly, who hosted a fantastic Halloween Parade and Party last October and will organize our neighborhood picnic next summer.
AHCA also welcomes our new Newsletter Editor, Claudia Winkler, a communications professional who is already hard at work on the next issue of Over the Fence.
We are grateful to these enthusiastic volunteers who stepped into crucial civic association roles soon after moving into the neighborhood.

News from https://newsroom.arlingtonva.us/release/arlington-funds-six-neighborhood-conservation-projects
On September 27, 2016, Arlington County Board approved $127,154 for Arlington Heights streetlights project on 5th Street South to South Jackson Street.
LED Carlyle Style streetlights will be installed on 5th Street South, from Glebe Road to South Jackson Street, and the Colonial Style lights will be removed.
During Jay Jacob Wind's four years as AHCA president (1999-2003), following on past-president Jim Gill's efforts, we set as a priority and then successfully petitioned for Carlyle Style streetlights on every block of the interior of Arlington Heights:
1st Street South
2nd Street South
3rd Street South
5th Street South
6th Street South
7th Street South
9th Street South
9th Road South
South Fenwick Street
South Garfield Street
South Highland Street
South Hudson Street
South Irving Street
South Ivy Street
South Jackson Street
South Old Glebe Road
With the 5th Street South project approved, 14 to 17 years later, we see the cycle completed. On most of our neighborhood's streets, we can look north, south, east, and west, and see consistent, attractive, safe lighting. Every president since 2003 and many volunteers have kept that effort going. Along the way, we also got improvements to the Glebe Road bridge over Arlington Boulevard, sidewalks and lighting on Columbia Pike, a stop light at 2nd Street South and South Glebe Road, traffic calming on South Highland Street near Patrick Henry School, and new sidewalks on South Fillmore Street.

A big thank-you to everyone in Arlington Heights!


-- Thank you
-- Jay Jacob Wind
-- jay.wind@att.net
-- South Ivy Stret
Dear Neighbors,

AHCA needs an Alternate Delegate to the Neighborhood Conservation Advisory Committee (NCAC). Help Arlington Heights get its fair share of funding for neighborhood improvements, such as streetlight replacements and improvements, sidewalk repair, street and intersection enhancements, tree planting, greenspace improvement, neighborhood signage, and other enhancements. You'll get to attend monthly meetings with County planners and delegates from neighborhoods around the County to plan and decide how neighborhood conservation funds should be allotted and spent. We thank Eileen Janas for stepping up to be our new NC Delegate as of May 2016. NCAC allows us to appoint an Alternate also. If interested, please contact Molly Calkins at molly.calkins.ahca@gmail.com, or any member of the Executive Committee.

-- Thank you, Molly Calkins, president
Dear Neighbors,
Our own neighborhood elementary has now received national recognition in addition to recent state awards. Congratulations to the whole Henry community for making this possible.
This just in from WTOP News (from AP):
2 Va. elementary schools earn national distinction
RICHMOND, Va. (AP) -- Two Virginia elementary schools are being recognized for their achievements.
The state Department of Education says Patrick Henry Elementary in Arlington County and High Point Elementary in Washington County have been named as Virginia's two 2014-2015 National Title I Distinguished Schools.
Representatives from the schools will be recognized by the National Association of State Title I Directors during the organization's annual conference in February in Salt Lake City.
Officials say the schools were selected from the 40 high- achieving Title I schools honored by the Virginia Board of Education in October.
Patrick Henry Elementary was selected for exceeding federal annual measurable objectives for two consecutive school years. High Point Elementary was chosen for its efforts to close achievement gaps among student subgroups over two consecutive years.
Dear Members:
On November 18, 2014, we sent a letter to Arlington County Board stating the resolution unanimously approved at our quarterly meeting on Wednesday, November 12, 2014:
WHEREAS Arlington Public Schools is proposing to build a school adjacent to the Thomas Jefferson Middle School, possibly intruding upon Thomas Jefferson Park,
WHEREAS Thomas Jefferson Park is an extremely valuable resource for Arlington and its Arlington Heights neighbors, where our children and families use the park for play and recreation, people walk their dogs, runners jog on its measured half-mile trail, neighborhood volunteers maintain the ornamental garden at the southeast corner of the park, and Thomas Jefferson Middle School students raise food in the park's organic vegetable garden for the Arlington Food Assistance Center,
WHEREAS Arlington Heights Civic Association deems the boundary of Thomas Jefferson Park to be as illustrated in Figure 1, (see Attachment 1)
BE IT RESOLVED THAT Arlington Heights Civic Association opposes Arlington Public Schools building a school, or any facility, that occupies, or infringes upon, any portion of Thomas Jefferson Park.
BE IT RESOLVED THAT Arlington Heights Civic Association strongly supports a comprehensive planning approach to the Thomas Jefferson site. Arlington Heights Civic Association is deeply concerned that building a new elementary school by 2018 on the Thomas Jefferson site would foreclose future improvements of the site.

Sincerely,

Stephen Hughes, President
Arlington Heights Civic Association
---
Click the map of TJ property below to view a larger map.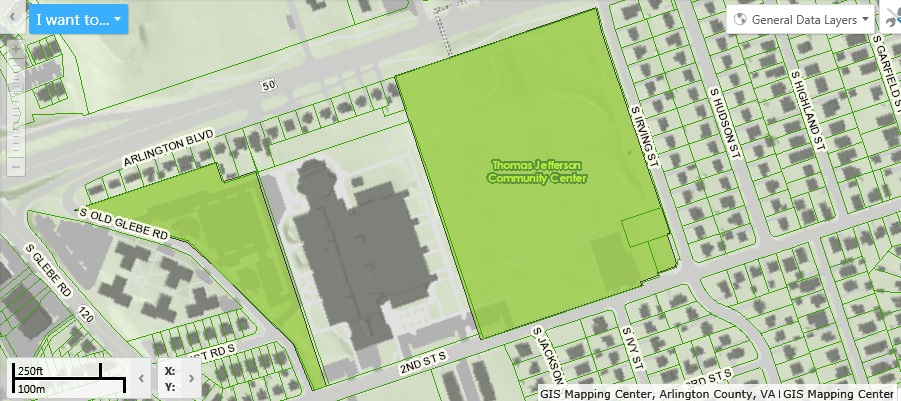 Green areas are owned by Arlington County Board. School area is owned by Arlington Public Schools.
---
Click the map of Patrick Henry Elementary School / Career Center property below to view a larger map.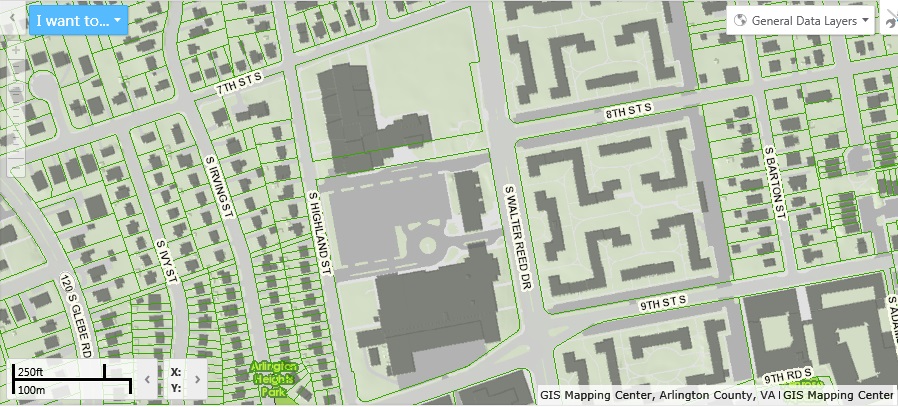 ---
To re-create these maps, open Arlington County Maps, select Parcel Search, and search for Parcel ID 24011037 or 25014010
Sports Department
Saturday, May 12, 2012 (softball): Arlington Heights Fightin' Pineapples 25, Penrose 24, on a walk-off single in the bottom of the 7th (final) inning
Saturday, August 21, 2010 (softball): Alcova Heights 29, Arlington Heights Fightin' Pineapples 10.
Yes, those scores are softball, not football. We plan more games in the future.
Saturday, May 22, 2010, Arlington Heights Neighborhood Celebration at Patrick Henry Elementary School, 701 South Highland Street: